妈妈的意思是:
M - 谢谢你一百万的东西,她给了我,
O - 眼睛看到我们成长和年龄以及
T - 悲伤所有她为抚育我洒下的泪,
H - 他的纯金心脏荣幸,
E- 眼花缭乱的璀璨光芒的他的爱,

生日快乐妈妈的那一天是最幸福的母亲在世界上的一天!

美丽崇高的,母爱是美和柔软的东西,'母­爱是一种无色,摸不着的香水,但仍然是永恒的。
Happy birthday to my mom, 94 years old this year
Mother meaning :
M - Thank you for a million things she gave me,
O - Eye to see us grow and age well
T - Sad for all the tears she shed to save me,
H - Honoured by his heart of pure gold,
E - Dazzled by the bright light of his love,
R - Road, for she is always right and always.


Happy Birthday Mom that day is the day of the happiest mother in the world!
My Mom and my Father (This picture this is in Vietnam)
Thank you to you MOM, I saw with my eyes child, your dignity, to face all situations in order to protect the integrity of your reach. MOM, thank you to you, this after moult, drawing as much as, I could do it unconsciously in the tool box of life, you did so well stocked , achalander as a keychain, of master keys, you have able to teach me to serve me faithfully of tools that you have put. Thanks to this, I have could throughout my life , assemble or disassemble , good or bad mechanisms of the latter, I could through this also , do my best to help the poor morally , at least for that, Mom, you will never have enough thanks. I wanted to say by this , how great is my gratitude, I could not , with hindsight and reflection, find corrections or to reproach you when teaching fundamental values ​​that have governed my life they allowed me to not experience failure at the hardware level I always knew , strong in your example , appropriate my lifestyle to match my means whatever they were , I could always assume , never be frustrated. When I desired , I could also meet the greatest. For this Mom, i never would open my heart big enough. You knew when it was time, you amputate of your children, really, really , Mom you have to have great heart. I saw you , against storms and tides, without fuss, tall and straight , drive the wreck on which we embarked, you were able to take us to the other side , without us ever wet! All Mom is forever etched in the mind of your child. Thank you to you Mum knew to silently endure the ordeal of those years. Mom I wanted to let you know that today, following your example, I could cross any standing , never crawl , never wear low blow. I can not help but be proud of me , to be proud of you. I could rise from the blows life all, never alter my loyalty and my will to win! It is true, however , that over time Mom , I am more jaded and disappointed without being bitter for all that. Mom I did not ask you gave me life, you beautifully served me so out of respect and love for these reasons today I am again ! A want to give too much, you end up losing everything! Everything must have its fair measurement! Or is she ?
My Mom and My Father before his death
LETTER TO DAD:
I sing for you Papa , please forgive me , forgive all those things I did not say I 'm sorry I hurt .... I'm sorry Dad, I forgive you because your eyes see everything . . I'm sorry Dad, I saw in your eyes your sorrow and your despair but I was too young to understand ... I'm sorry dad, you got me ... You left us when you wanted more live you have written to me two weeks before your death , if you knew how much I regret not having understood your words and comments , I missed everything , I must ask your pardon for not having succeeded . Dad you can not tell me , answer these questions I always would ask until I die , then my heart still bleeds because they do not know why ... why? When I arrive in heaven, I hope you will wait for me , then we will have time to talk , maybe I could have answers that close again the period of the open wound in my heart ! I told daddy ... You see, I love you still ... In writing this letter my eyes still cry!
(By Le Perf 1994)
越南朋友,谁是寻我的 妈妈求"四十多年 "Vietnamese friends who are sought mom more than forty years
我试过了,然后我再看到你的笑容,我再听到你的声音,我回交你的眼睛。我以为我已经离开了我身后的一切,然而,一切都在一个很小的第二​​复出。甚至没有给我时间去检查一切又回来了,钦佩,兴奋,激情,执着。作为一种疾病​​,最终总是赶不上我们。我不能做任何事情,我不能打,你缠着我像一个老的爱情,作为一个老的记忆。你只是说,这东西我是想通过被遗忘,知道这是不可能的,因为你实际上描绘所有有兴趣的我的一切,我很喜欢。在我眼里,你想象的一切。与此同时,有这种转变不断,这种对立,这终于结束了在补体的迹象。我很想念你,但我能感觉到你在我身边。我想从你脱离我自己,但我赶上了你的回忆。对我来说,你是美丽的人,你在街上遇见不知道超级可爱的小男孩,但是从类完全无法访问。而在我最疯狂的梦想,你就成了朋友了,但有时会被删除。最好的朋友永远在那里,和安慰。但最重要的,毫无疑问,明确和不可撤销地,你是我生命中的男人,我爱的男人..我梦想中的男人。对于我来说,你以前一直有这个地方,角色。在我的头上,这是响亮而清晰。这是你的,不是别人而是你。你是独一无二的。你仍然是独一无二的,你会永远 。我无法忘记,我不能动了,因为你抱着我。我不能离开,我无法逃避,或摆脱你的控制。你对我这个控件,没有其他人曾经有过。你可以做你想做的从我这里了,因为我绝对永远属于你!
I tried, then I re- view your smile, I re- heard your voice , I backcrossed your eyes . I thought I had left everything behind me, and yet , everything has resurfaced in a tiny second. Without even giving me time to check everything is back , admiration, excitement , passion, obsession. As a disease which always ends not catch us. I could not do anything, I could not fight , you haunted me like an old love, as an old memory. You were just that , something that I was trying to pass into oblivion , knowing that this was impossible because you pictured actually all that interested me everything that I liked. In my eyes, you pictured everything. At the same time , there was this shift constantly , this opposition , which finally ended in sign of complement. I missed you , and yet I could feel you near me. I wanted to detach myself from you, and yet I was catching to your memories. To me , you were the beautiful person you meet in the street without knowing the super cute boy but completely inaccessible from the class. And in my wildest dreams, you became a friend now, but sometimes deleted. The best friend always there, and comforting. But most of all , undoubtedly , definitively and irrevocably , you were the man of my life, the man I love .. the man of my dreams. For me, you 've always had this place, role . In my head, it was loud and clear . It was you , nobody else but you . You were the one and only . You're still the one and only and you will stoujours . I can not forget, I can not move on , because you hold me . I can not leave, I can not escape, or get rid of your control. You have this control on me that nobody else has ever had. You can do what you want from me now because I am definitely yours forever!


.
母亲节快乐......对于世界上所有的母亲!
点击图片,你会在专辑然,后单击关闭返回到相册论坛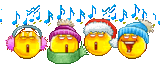 感谢您,对世界上所有的母亲!链接到我的新页面:妈妈
Mamans-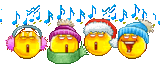 Thank you to all mothers in the world! Link to my new page: moms
Mamans-