内姆鲁特山;在东方和西方文明的交界处,内姆鲁特巴山(内姆鲁特山),是最令人震惊的网站在土耳其之一:巨大的雕像在偏远山区2150米高,装饰国王安条克的神庙和陵墓的集合。内姆鲁特山一直以来是一个显著的吸引力,与成千上万的日出和日落的游客看到结石最好的光。它已被指定为世界文化遗产被联合国教科文组织,并且是在该国最重要的国家公园之一。除了佛像,整个网站包括来自克曼尼文明艺术的Eskikale(古城堡),Yenikale(纽卡斯尔),KARAKUS山和建德桥。
内姆鲁特山是2134米(7001英尺)高山在土耳其东南部,值得注意的峰会:
其中一些大的雕像被竖立在什么附近被认为是从公元前1世纪王室墓。
该山位于40公里Kahta(25英里)以北,靠近阿德亚曼。在公元前62克曼尼国王安条克í西奥斯建在山顶上一座坟墓,庇护着巨大的雕像(8-9米或26-30英尺高)的自己,两只狮子,两头老鹰和两侧各希腊,亚美尼亚和伊朗的神,比如大力神-Vahagn,宙斯,Aramazd或Oromasdes,桥川和阿波罗密特拉(与伊朗神阿胡拉马自达相关)。这些雕像曾经坐下,与刻在他们每个人的神的名字。雕像的头部有在某个阶段,从他们的尸体被删除,他们现在分散在整个网站。
MOUNT NEMRUT NATIONAL PARK:
At the junction of the East and West civilizations, Nemrut Dagi (Mount Nemrut) is one of the most astounding sites in Turkey: A collection of colossal statues on a remote mountain 2150m high, adorning the temple and tomb of King Antiochus. Mt Nemrut has since been a significant attraction, with thousands sunrise and sunset visitors to see the stones in the best possible light. It has been designated a World Cultural Heritage site by UNESCO, and is one of the most important National Parks in the country. In addition to the statues, the entire site includes art from the Commagene civilization, the Eskikale (Old Castle), Yenikale (New Castle), Karakus Hill and Cendere Bridge. And then we will go Sanliurfa.
Mount Nemrut is a 2,134 m (7,001 ft) high mountain in southeastern Turkey, notable for the summit:where a number of large statues are erected around what is assumed to be a royal tomb from the 1st century BC.
The mountain lies 40 km (25 mi) north of Kahta, near Adıyaman. In 62 BC, King Antiochus I Theos of Commagene built on the mountain top a tomb-sanctuary flanked by huge statues (8–9 m or 26–30 ft high) of himself, two lions, two eagles and various Greek, Armenian, and Iranian gods, such as Hercules-Vahagn, Zeus-Aramazd or Oromasdes (associated with the Iranian god Ahura Mazda), Tyche, and Apollo-Mithras. These statues were once seated, with names of each god inscribed on them. The heads of the statues have at some stage been removed from their bodies.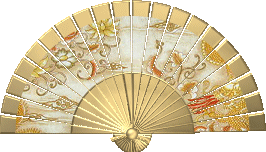 点击图片,你会在专辑然,后单击关闭返回到相册论坛